Algorithm Details
Supported Sensors

Micasense, Sequoia

Supported Resolution

20 cm/pixel or less

Other Requirements


- Reflectance calibration is needed for best results
- Developed for wheat fields
- For use during growth stages between 21-31 on the Zadoks scale


Estimated Processing Time

2 hours or less

Outputs    

Georeferenced Image, KML, PDF Map



Description
The Absolute Nitrogen Content algorithm was developed in partner with Leonardo. It is designed to calculate the actual amount of nitrogen currently contained in each pixel and displays this in kg-per-hectare.The results of this algorithm can then be used to support nitrogen application recommendations across your field. 
The algorithm was developed and test for use in agricultural wheat fields. In these fields the wheat should be between 21-31 on the Zadoks growth scale.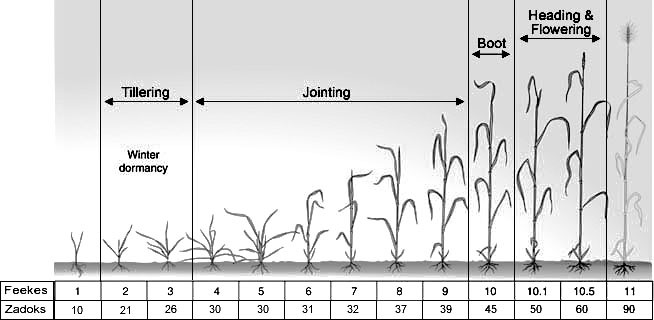 For more information on the Zadoks growth scale visit this external article- https://www.agric.wa.gov.au/grains/zadoks-growth-scale 
It is important fly your mission with the right environmental conditions in order to get absolute values. 
Good sunlight - best times of day between 10 am through to 3 pm
Clear skies (cloud patches over the capture area may cast shadows and degrade data)
Data must be uploaded with calibrated reflectance panel data. This will calibrate your data for more precise calculations in the algorithm.This panel is typically supplied with the Micasense or Sequoia sensor and the data is easily uploaded with your source data using our PrecisionViewer desktop program. For more information on the calibration process and uploading your calibration data see our Calibrated Reflectance Panels article of the knowledge base. 
Outputs
The Absolute Nitrogen Algorithm produces three output formats- Georeferenced Image, KML, and a PDF Map. Each of the three outputs provide the same output in a different format.